Yamazato, the signature Japanese restaurant at The Okura Prestige Bangkok, is celebrating the ancient Hinamatsuri Girls' Festival with special Gozen set lunch and Kaiseki set dinner menus created by Master Chef Shigeru Hagiwara from 25 February – 6 March 2016.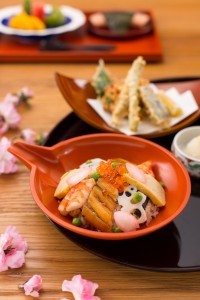 This historic festival dates back to the Heian Period in Japan (794 to 1185 AD) and the ancient tradition of displaying 'Hina' dolls is still popular throughout the country during Hinamatsuri Girls' Festival on March 3rd every year. In mediaeval times the 'Hina' dolls were believed to possess the power to capture evil spirits. Today, the Hinamatsuri festival is an occasion when families wish their daughters a happy and successful life. Superstition dictates that the Hina dolls must be removed from display on March 4th (the day after Hinamatsuri) to avoid the prospect of a late marriage for the daughters in the family.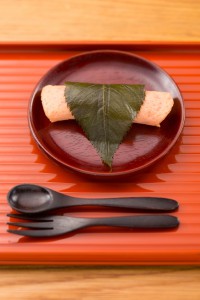 Master Chef Shigeru Hagiwara presents a Gozen set lunch menu that includes many delicacies such as deep-fried Sakura shrimp with pond smelt fish and vegetables. The set lunch is priced at 900 Baht++ per person. The Kaiseki set dinner, priced at Baht 3,000++, is a fitting feast for this auspicious occasion and includes a special grilled dish of Spanish mackerel with king crab, asparagus, lotus root, eringi mushrooms, cauliflower sauce, paprika and a soy sauce dressing. Children dining at Yamazato during Hinamatsuri may choose from a special menu with items priced at Baht 300++ per person.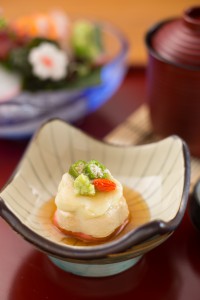 The special Gozen set lunch and Kaiseki set dinner menus for Hinamatsuri Girls' Festival are available daily at Yamazato, located on the 24th floor of the Okura Prestige Bangkok, from 25 February – 6 March 2016. The restaurant is open for lunch from 11:30 am – 2:30 pm and for dinner from 6:00 pm – 10:30 pm.
For more information and reservations,
Please call 02 687 9000 or Email: yamazato@okurabangkok.com