UP & ABOVE
Up & Above presents a sparkling New Year's Eve celebration international buffet dinner that combines popular Western and Asian dishes with the option of free-flow selected wines, local beers and cocktails until 11:00 pm. The live band will keep guests on the dance floor until midnight when it's time to watch the city's spectacular fireworks displays from the 24th balcony and half-moon terrace.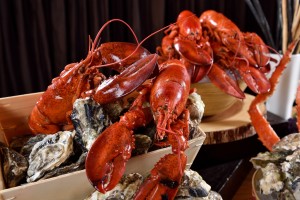 YAMAZATO
At Yamazato the celebrations on New Year's Eve begin with a set lunch menu priced at Baht 1,500++ per person. For dinner on Ōmisoka (31 December 2015) there is a choice of Toshikoshi Soba Kaiseki (Baht 3,500++ per person) and Teppanyaki set (Baht 3,700++ per person) as well as the popular and very traditional late evening (10:00 pm – 11.30 pm) Toshikoshi Soba noodles (Baht 800++ per person).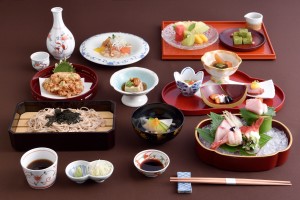 OKURA HOTELS & RESORTS
Yamazato also offers two Osechi boxes priced at Baht 3,000 net and Baht 6,500 net for collection on New Year's Eve. Both boxes contain a delicious selection of traditional Japanese dishes Order between 1 November and 27 December 2015 for collection from Yamazato on 31 December 2015 between 11:00 am and 9:00 pm.You are invited to join the traditional New Year mochi rice cakes ceremony on the 1st of January 2016 at the lobby on 24th floor of The Okura Prestige Bangkok at 10:00 am.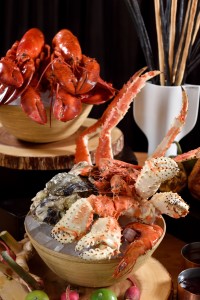 Prices are subject to 10% service charge and 7% government tax, except the price for Osechi Box which is exempt from service charge but include 7% government tax.
For more information and reservations,
Tel: +66 (0) 2687 9000   Fax: +66 (0) 2687 9001  
email: fb@okurabangkok.com  www.okurabangkok.com
Park Ventures Ecoplex, 57 Wireless Road, Bangkok 10330, Thailand