Bangkok, Thailand (25 September 2018) The Okura Prestige Bangkok is delighted to announce the appointment of Chef Ratchawat (Keng) Vichianrat as Chef de Cuisine at Michelin starred restaurant Elements, effective 1 October 2018.
Chef Keng has worked at the prestigious La Rive Restaurant in Amsterdam for 10 years, ultimately as Chef de Cuisine. He gained extensive experience at La Rive Restaurant and participated in numerous national and international culinary contests as part of The Netherlands team. In 2016 he was part of the national team that won the gold medal at the IKA Olympiade De Koche (the first time The Netherlands achieved first place). In addition, he has won many awards in culinary completions when competing as an individual, including top honours at the Prix Taittinger Benelux Final in 2015 & 2016, a Golden Chef's Hat in 2014 and many more.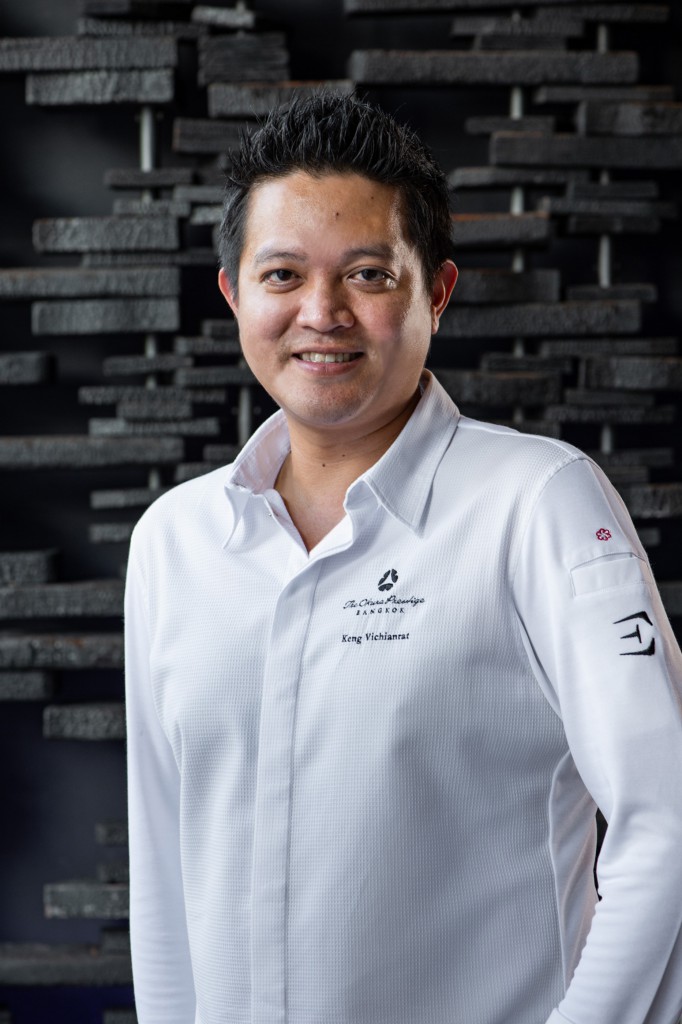 Chef Keng has a strong connection with Thailand. He moved to The Netherlands with his family when he was young. "I grew up near Bangkok, so I speak the language and know the culture. Going back to Thailand feels like coming home to me."
Inspired by the famous Michelin two-star restaurant Ciel Bleu (translated as blue sky or blue heaven) at the Hotel Okura Amsterdam, as Chef de Cuisine at Elements Restaurant Chef Keng will work closely with Ciel Bleu's Executive Chef Onno Kokmeijer and Chef de Cuisine Arjan Speelman, striving for excellence by sharing culinary savoir-faire, including training and menu development. The cuisine at Elements will remain the same inspired French cuisine prepared with Japanese influences.
"It is a huge honour to be asked by highly respected chefs such as Chef Onno and Chef Arjan to join the Elements team," said Chef Keng. Commenting on the appointment, Edward E. Snoeks, The Okura Prestige Bangkok's General Manager said, "He is an extremely talented chef with the all-important combination of five-star culinary experience. Chef Keng is the ideal addition to our Elements Team."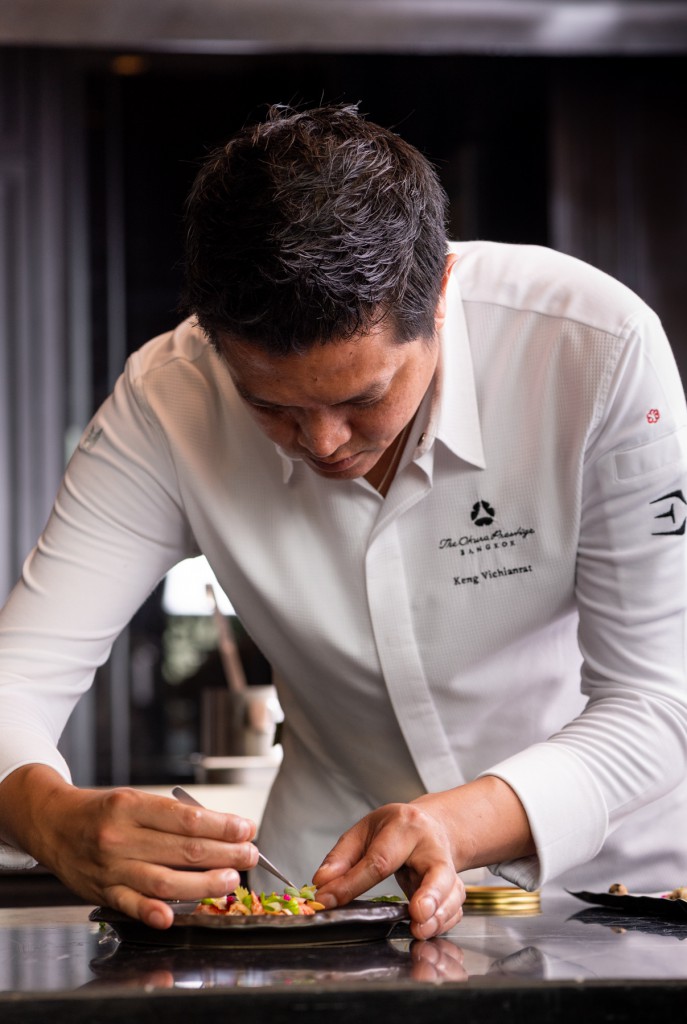 The Okura Prestige Bangkok Park Ventures Ecoplex 57 Wireless Road, Bangkok 10330, Thailand
Tel: 02 687 9000 Fax: 02 687 9001
Website: www.okurabangkok.com