Tanabata the Star Festival, takes place on the7 th day of the 7 th month. Write your wishes on a piece of paper to hang on our bamboo tree, then enjoy Tanabata Gozen or Kaiseki menus at Yamazato.
               To mark the auspicious occasion, Master Chef Shigeru Hagiwara has created two outstanding Tanabata Gozen and Kaiseki menus. The special Gozen set lunch priced at Baht 900 per person and Kaiseki set dinner menus priced at Baht 3,000 per person. Notable dishes from the Gozen platters include duck orange confit, yellowtail tuna sashimi, grilled salmon with spicy miso and leek, and steamed rice with Hijiki, and dried young sardines simmered with soy sauce. The Tanabata Kaiseki menu features hot clear soup with sea eel, tuna belly and angel shrimp sashimi, grilled duck, and chilled somen with crab, conger eel, Japanese Mioga ginger.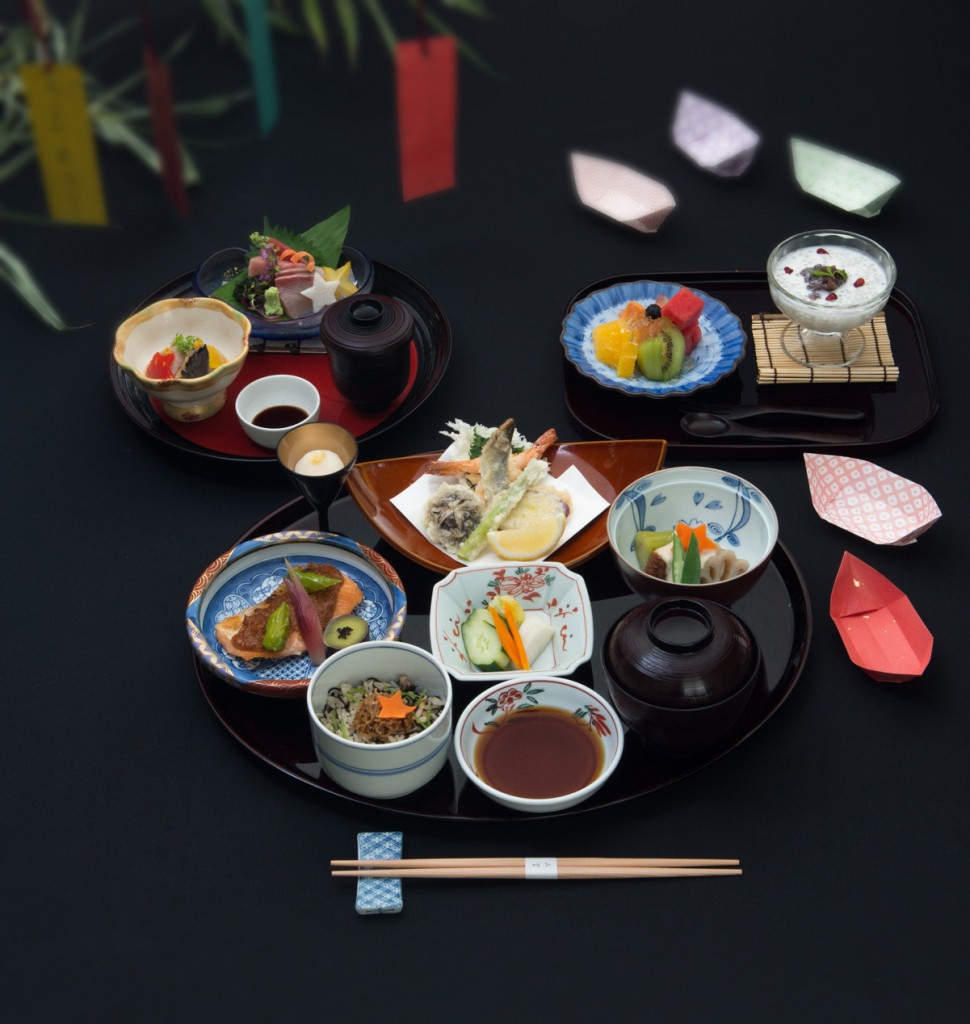 Tanabata Gozen and Kaiseki menus are available daily at Yamazato, located on the 24th floor of The Okura Prestige Bangkok, from 1 – 10 July 2016. Yamazato opens for lunch from 11:30 a.m. – 2:30 p.m. and for dinner from 6 p.m. – 10:30 p.m.
               Yamazato is a multi-award- winning Japanese restaurant serving refined Kaiseki Ryori cuisine. Created by The Master Chef, the traditional recipes are presented with artistic flair to enjoy in an understated contemporary setting. The beautifully balanced lunch, dinner and à la carte menus reflect the changing seasons and Japanese festivals throughout the year. Diners at Yamazato can enjoy the exceptional cuisine at one of two teppanyaki tables, at the sushi bar, or in a private dining room.
Prices are subject to 10% service charge and 7% government tax.
For more information and reservations,
Please call 02 687 9000 or Email : yamazato@okurabangkok.com