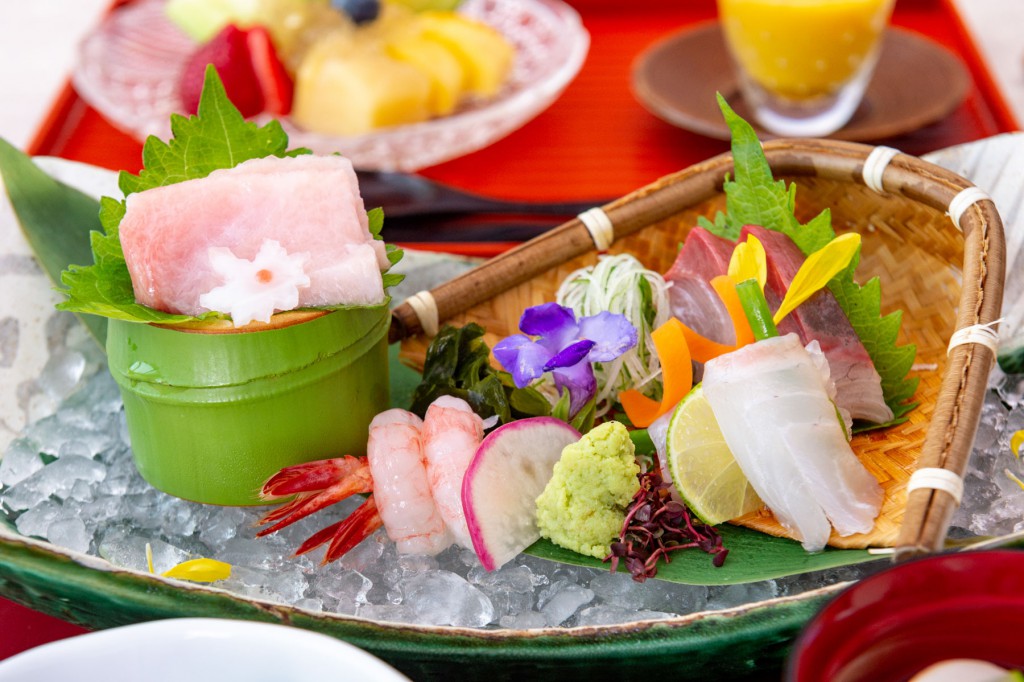 Bangkok, Thailand (18 September 2018) As autumn begins to fade in Japan, the chefs at Michelin Plate restaurant Yamazato at The Okura Prestige Bangkok celebrate with special Gozen lunch and Kaiseki dinner featuring seasonal ingredients such as mackerel, momiji sea bream, chestnuts, and persimmon.
Two Gozen lunch platters include traditionally prepared soup, sashimi, tempura, and grilled and simmered dishes featuring premium seafood and late autumn ingredients. The first platter offers a starter of grilled persimmon with shrimp, octopus, and maitake mushroom, and a soup of mackerel with shimeji mushroom. The second features a simmered dish of minced saury fish ball, leek, shiitake mushroom, carrot, daikon, and ginger, and a tempura selection of shrimp, pond smelt, and vegetables, all rounded off with Japanese chestnut pudding with sweet red beans.

On the late autumn Kaiseki dinner offerings include a starter of shrimp and sake-steamed scallop with bettara pickles, maitake mushroom, and sesame cream sauce, and a fabulous grilled dish of Spanish mackerel with oyster miso sauce, and beef teriyaki garnished with chestnuts. Also highly seasonal is a simmered offering of autumn mackerel with miso, konjak, daikon radish, and shiitake mushroom.
The late autumn Gozen lunch and Kaiseki dinner at Yamazato Restaurant runs from 5 – 25 November 2018. Lunch 11:30 p.m. – 2:30 p.m., Dinner: 6 p.m. – 10:30 p.m. Priced at Baht 1,300++ per person for Gozen lunch and Baht 4,700++ per person for Kaiseki dinner.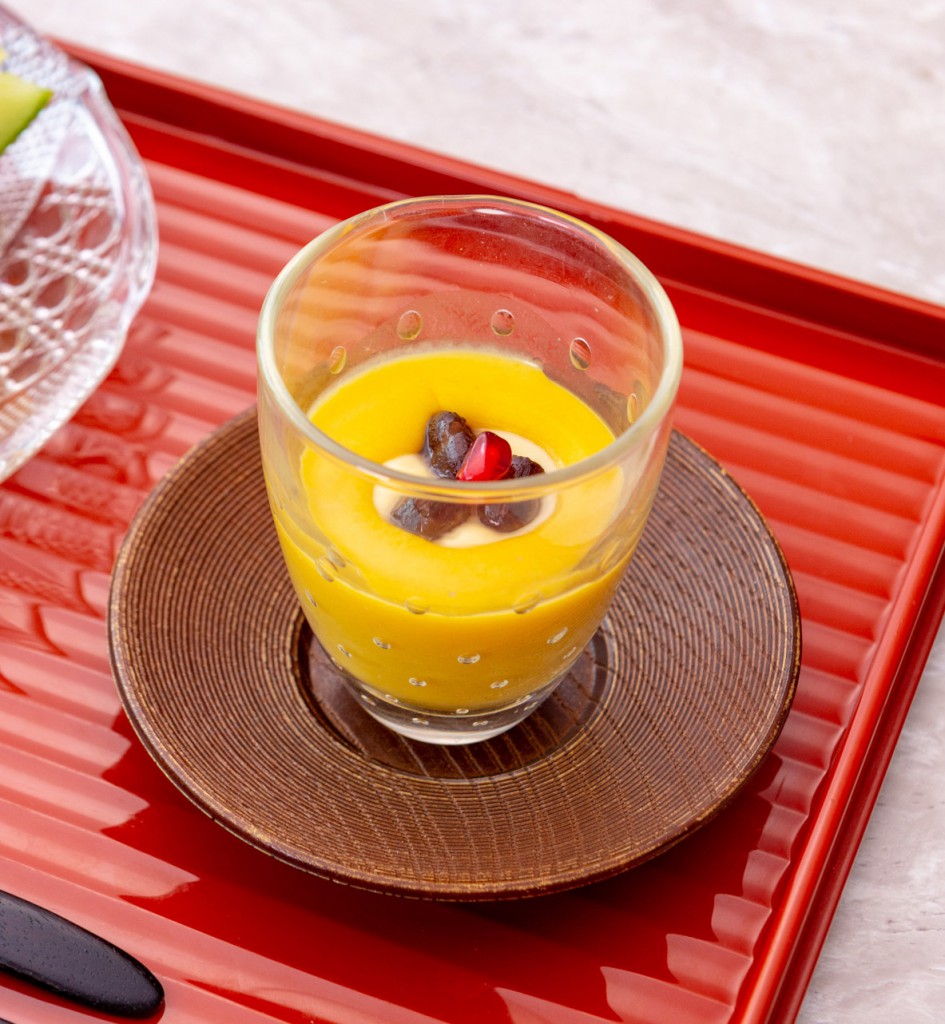 Yamazato Restaurant is located on the 24 th floor of The Okura Prestige Bangkok. For information and reservations,
please contact 02 687 9000 or email yamazato@okurabangkok.com or book on our website www.okurabangkok.com.